Caring
For Your Skin
Life isn't perfect, but your skin can be.
We see patients 12 years of age and older
| | |
| --- | --- |
| Monday – Thursday | 8:00 – 4:00 |
| Friday – Sunday | closed |
(863) 687-2055
FLU, COVID-19, and OTHER COMMUNITY ILLNESS UPDATE
We are open and committed to keeping your health our top priority.
Our procedures to help stop the spread of newly emerging community illnesses, such a COVID-19 or Influenza, are as follows:
We ask anyone who has a cough, fever, sore throat, diarrhea, shortness of breath, or recent exposure to reschedule their appointment at 687-2055.
Hand sanitizer is placed at check in for your use and we encourage everyone to sanitize their hands frequently.
We continue to disinfect all rooms before and after each patient as well as all surfaces in the office on a daily basis.
These recommendation will change as the need arises.
(YOU CAN CLOSE THIS MESSAGE BY CLICKING THE "X" AT THE TOP RIGHT CORNER)
Adult & Pediatric Dermatology of Central Florida
A full-serve dermatology clinic located in Lakeland, Florida providing Cosmetic Dermatology, Surgical Dermatology, & Skin Cancer Diagnosis and Treatment.
FEATURED PRODUCT
Skin Better Science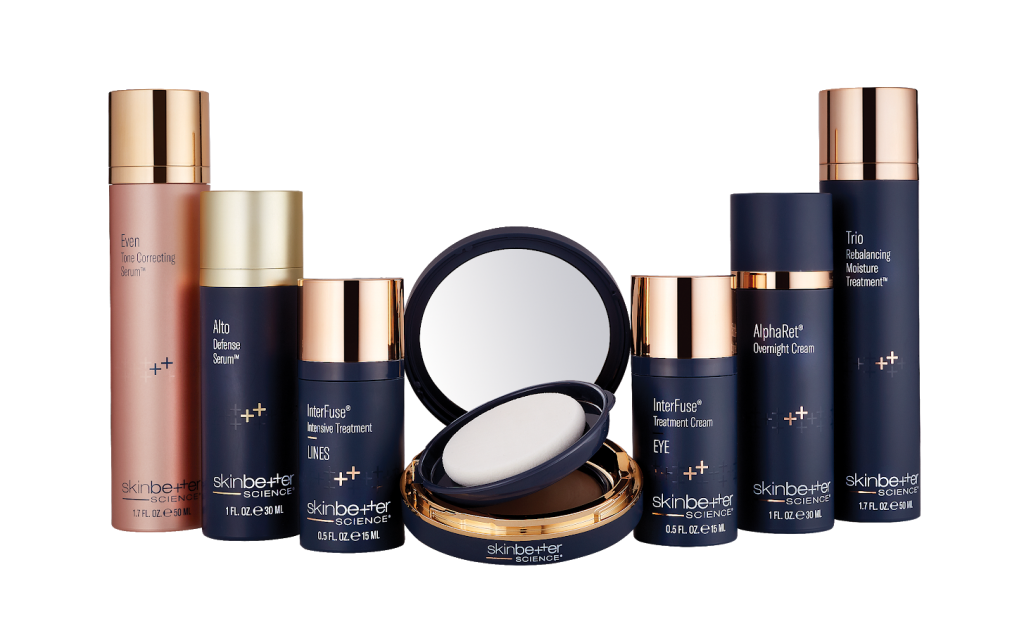 Dr. Pepine is providing exclusive online shopping of skinbetter science®! In 2016, skinbetter science® set out to create a new paradigm in skincare, not only for patients, but for the physicians, nurses, aestheticians and surgeons who help patients achieve beautiful skin. Their award-winning products are backed by a diverse team with decades of experience in clinical research and development and furthered by a continued commitment to the study of skincare science and the introduction of new technologies.
FEATURED SERVICE
Superficial Radiation Therapy
Low-dose Superficial Radiation Therapy effectively destroys basal cell carcinoma and squamous cell carcinoma, as well as the non-malignant tumor cells that cause keloids. Best of all, it doesn't involve cutting, bleeding or stitching. With the SRT-100™, there is no need for anesthesia, minimal risk of infection or scarring, no need for reconstructive plastic surgery. Patients heal quickly and don't have downtime or lifestyle restrictions following treatment.

MEET DR. PEPINE
Dr. Pepine is a wonderful doctor. She takes her time to discuss all concerns and answer any questions without making you feel rushed or in a hurry. She is extremely knowledgeable in her scope of practice and is very pleasant as a provider. She not only remembers you, but asks about your family by name. I highly recommend Dr. Pepine for your dermatology/skin needs.
I had a great experience with Dr. Pepine. Making the appointment was easy and they followed up with a reminder call a couple days prior. Dr. Pepine was thorough and took the time to answer all of my questions, I didn't feel like I was being rushed. All the staff that I interacted with were very friendly with smiling faces. Lastly, believe it or not, I was actually seen by the doctor several minutes prior to my appointment time which to me is pretty impressive given that just about all dentist or doctors appointments I have been a part of entails a lot of waiting. Thank you!
Marci Pepine, MD began providing dermatology care in 1996 and relocated to her present location in August 2002. Dr. Pepine received her Bachelor of Science Degree, magna cum laude, Phi Beta Kappa, from Duke University in Durham, North Carolina in 1988. She obtained her medical degree from the University of Florida at Gainesville in 1992 and went on to complete an internship in Internal Medicine at the University of Alabama at Birmingham.
In 1996, she completed her dermatology training at the University of South Florida at Tampa.
She is Board Certified in Dermatology and sees children 12 years of age and older.
Dr Pepine is a member of the:
American Academy of Dermatology
Florida Society of Dermatologic Surgeons
Florida Society of Dermatology & Dematologic Surgery
Polk County Medical Association
Her areas of interest include general adult dermatology, skin cancer prevention, surgery, as well as cosmetic procedures that include chemical peels, soft tissue fillers, and botox.
Dr. Pepine is a Lakeland resident and her clinic is located in Lakeland's ever improving downtown. She and her team strive to provide a much needed service by caring for one of the most common cancers in Florida – – skin cancer.

OUR SERVICES

TOUR OUR FACILITIES
Our modern, clean office in Downtown Lakeland was designed with our patients in mind. Click below to view a virtual tour of the office.